Rowdown School Awards 2014
School Awards 2014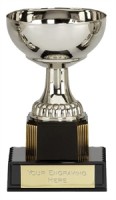 The Awards Ceremony took place on Friday 11th July and were done "Oscar-style", with the nominations in each category read out to large cheers
from their friends and family sitting in the audience and a large gold envelope then being opened to announce the winner.  Mrs Shute, Mrs Moore and Ms Sandell did the honours on this bit.
Nominations for Rowdown school awards 2013-14.  Click on this link to see a list of all the nominees.  All names on the list were chosen for their exceptional performance during the academic year.  Their teachers had a very hard job to decide who to nominate and whilst they did not all receive a trophy, they are all winners.
The trophies were presented by Gavin Barwell MP ably assisted – although not glamorously – by our Chair and founder, Gary Coy.  All the winners wore big smiles for the camera as shown in the gallery below.
Everyone was greeted with cheering and applause as they accepted their trophy from Mr Barwell and on several occasions the level of noise from the audience indicated a very popular winner.
And then it was time to announce the overall winners as "Pupils of the Year".  There were enormous cheers for Lisa Coppard (Year 6) and Harrison Coates (Year 3) when they received their additional trophy from Mr Barwell and their prizes from Mr Coy.  We had already notified their parents of the award and discussed with them where they would like their family day out to be.  Lisa's parents chose a trip to Harry Potter World and Harrison will be visiting London Zoo with his family.  Hopefully we can get some photos of their day out, maybe taken on their new Google Nexus tablet!  A big thank you again to Gareth Burchell and Shard Capital for these prizes.
It was a really enjoyable afternoon.  Parents came up to take photos of their children with their trophy and/or Mr Barwell and the children in the audience were mightily impressed with the prizes that Lisa and Harrison had won.  Hopefully this is the motivation for them to work even harder next year and become the Rowdown Pupil of the Year.
As always, if anyone has any suggestions for improvements – apart from the inevitable of every child winning – then please let us know through the contact form.