3rd March 2018 – All Becoming Clearer
With the secondary schools' national offer day on Thursday (1st March), we are now a little clearer as to where our 2017 Tuition Programme students will be off to for their secondary education come September.
As regular readers will know, we have real ambitions for social mobility for New Addington children and have set our sights high.  Our post in January explained that 13 of the 15 'Class of 2017' took entrance exams with many receiving interviews at the prestigious independent schools in the area.  Two were waiting for 1st March to see if their passes for grammar schools in Sutton would yield an offer.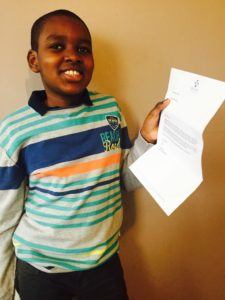 Unfortunately, neither of the grammar school passees (is there such a word?) were offered places, but both of these pupils have been offered
– and I believe will be accepting – places at independent schools: one at Trinity and one at Royal Russell.  Both have been provided with a combination of scholarships and bursaries to make taking up these places possible.  So well done to Mohammad Diallo from Castle Hill Primary School and Priscilla Obeng from Fairchildes.
The good news doesn't end there.  Bailee Sheldon (from Applegarth) will also be off to Trinity in September having received an offer of a place with a very generous bursary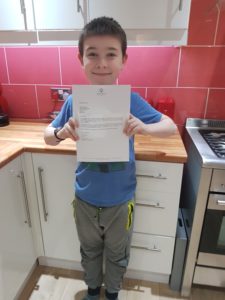 award from the Whitgift Foundation.  And finally, Amelia Wiggins (another Castle Hill pupil) has accepted a place at Old Palace of John Whitgift School.
So, we have four definite places at these great schools, giving these children a real life-changing opportunity to gain a top class secondary education as well as all the other character building co-curricular activities these schools offer.  There are three other boys on waiting lists but it will require a lot of things to fall into place for offers with bursaries to materialise.  We also have been made aware that one girl would probably have received offers (from two schools) with a meaningful bursary if her family had actually completed bursary applications.  Unfortunately our constant message to the parents about bursary applications didn't get through on this occasion.
We are a little disappointed that it is only four; we had set ourselves a target of eight or nine.  But we must remember that the vast majority of these children had only received tuition for six months, so the fact that they generated two grammar school passes and a total of 15 offers of places at independent schools, we should remain both proud and optimistic.  Here is a summary of what happened.